Very Active Contributor
Contract Signed
Joined

Jul 27, 2022
Messages

2,037
Reaction score

4,398
"Since the late 1970s, Lada's crude-yet-tough Niva 4×4 has provided a quirky alternative to the sea of identikit soft-roaders.
But after decades of loyal service to the off-roading fraternity, its time is finally up, as Mark Key of importer Lada 4×4 UK explains.
"The last unregistered Lada Niva to enter the UK is now for sale," he says.
"It's unlikely that things will thaw with Russia for the remaining part of our combustion engine decade so, sadly, that's it. No more little monsters for us decadent Westerners."
The car arrived in the UK on 7 February, before the conflict, and is finally type approved, making it ready to be sold.
It's a high-spec left-hand-drive Bronto Prestige with air-con, wide arches, 50mm lift and all-terrain tyres.
"These are more than £16,000 plus taxes on the road in Russia now – if you can get one," Mr Key says.
"Production is sporadic and buyers can't order through conventional means, instead having to 'apply' for one… which all sounds rather Soviet."
This last vehicle is being sold for £22,342 plus VAT (tax can be reclaimed by VAT-registered individuals if it is taken as a two-seater) and profits will go to the Disasters Emergency Committee Ukraine Humanitarian Appeal, which Lada 4×4 UK is supporting.
"Although no more cars will be coming into the country, we keep lots of spares and have easy access to Estonian and Polish parts," Mr Key says.
"I have to say, despite the conflict in Ukraine, the car only ever attracts smiles and enthusiastic conversation at petrol stations. When you tell enquirers you snaffled the last Niva out before the war, they're always intrigued."
The company will instead be branching into Japanese mini trucks, specifically Daihatsu Hijet 4×4 models, which Mr Key says are light and have a large rear load bed. "They've got quite a following in the US, and what starts over there…"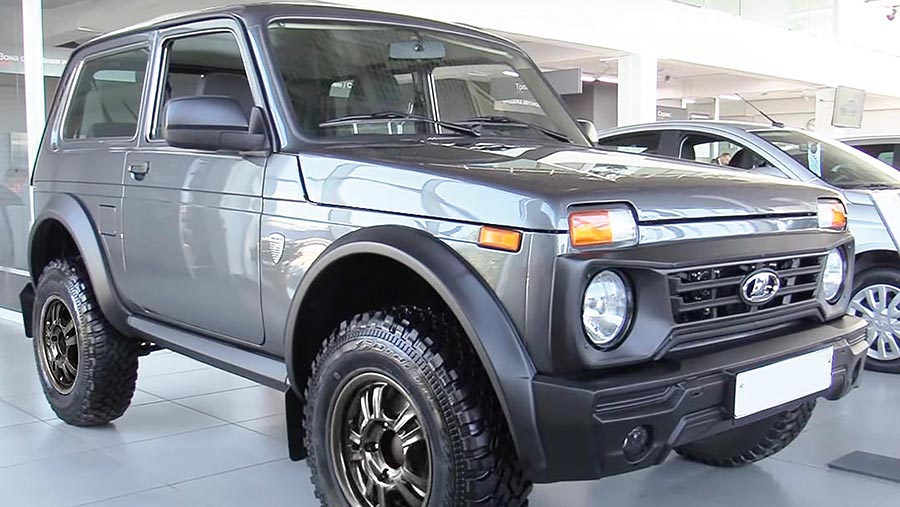 Since the late 1970s, Lada's crude-yet-tough Niva 4x4 has provided a quirky alternative to the sea of identikit soft-roaders. But after decades of loyal

www.fwi.co.uk