Local time

3:28 PM
Joined

May 19, 2022
Messages

257
Reaction score

712
Location

Like many on here I have been following the Grenadier story since 2018, when at the time I was driving a 1993 Mercedes 300GE. I was fond of the old G Wagen for its simplicity, thoroughness of design and high quality materials and Teutonic construction. I know it's a cliche, but there really is nothing quite like the sound of the door locks and doors closing on a W463! The big disappointment for me with that particular car was the engine. A 3.0 straight 6 petrol, 12 valves, 180bhp and a torque figure not registrable on any scale available to man. It was the most unsuitable engine for the car that it is possible to imagine. It laboured so hard towing a trailer and the resultant economy was terrible. 13mpg was my usual figure. I looked in to swapping the engine with an OM606 and placing a later 5 speed auto in there, but the calculated costs were soon considered not worth incurring so I slung the G in an auction and that was that.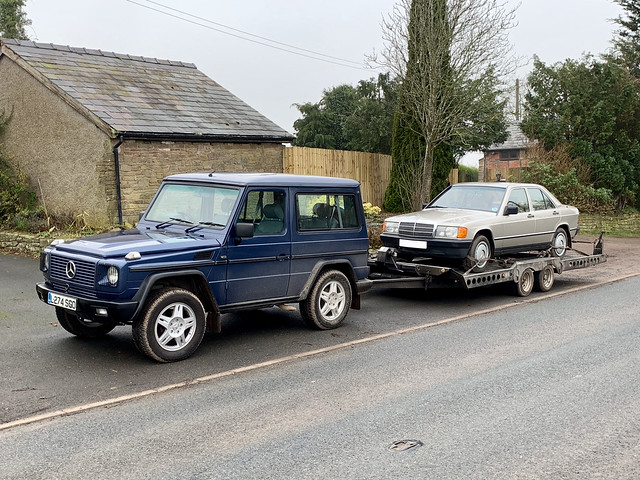 46763633832_f81ee2ddf2_o
by
Jack O'Brien
, on Flickr
Untitled
by
Jack O'Brien
, on Flickr
What did strike me though was that the G Wagen was in every other way, pretty good. If I could have a car with this level of quality, but 250bhp, loads of torque, seat heaters and working AC then it would be perfect. This is when I first saw Mark Evans early youtube videos about the Grenadier and while I considered it too good to be true, I thought the car was to be for me if it ever came to fruition. 
Skip forward to 2021 and I'm polling around in a 2003 Range Rover L322 Td6, bought cheap on a whim because I'd always wanted one. From a driving point of view, a great car. Under-powered maybe, but not lacking in the torque required to tow a heavy trailer. I liked the powertrain a lot, I like inline 6 engines for the smoothness and I loved the FFRR. Again, you wouldn't call it sparse, but there is a utilitarian feel to the interior which is missing from later Land Rover products. Chunky HVAC controls, clear buttons and dials, heavy bank vault sounding doors. Everything simply laid out with minimal fuss and maximum purpose. However, there are no prizes for guessing what my complaints were. In my time with the RR, I committed to make it as nice as it could be. Suspension refreshed, transmission serviced and the thick end of £3k in welding to sills, rear arches and paintwork. I then decided to sell it as I found a lovely Audi A6 Allroad, with which I am tremendously pleased, but I have conducted my research and in my mind what Ineos have done, or what they need to acheive when customers begin to take delivery of their Grenadiers is provide a car with the quality and construction of a W463 G Wagen (thank you Magna-Steyr) with the livability and drivability of an L322 Range Rover.
Untitled
by
Jack O'Brien
, on Flickr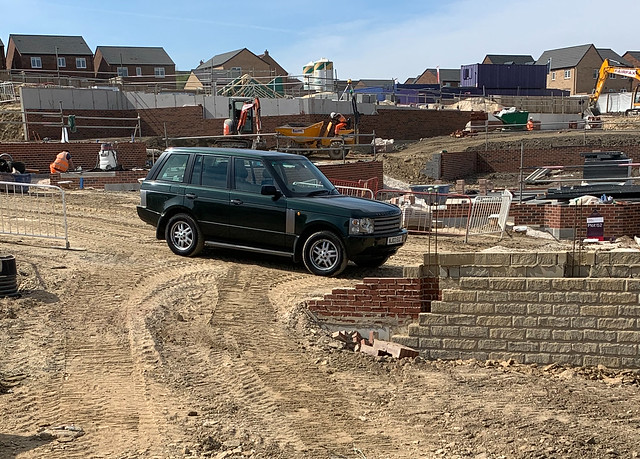 Untitled
by
Jack O'Brien
, on Flickr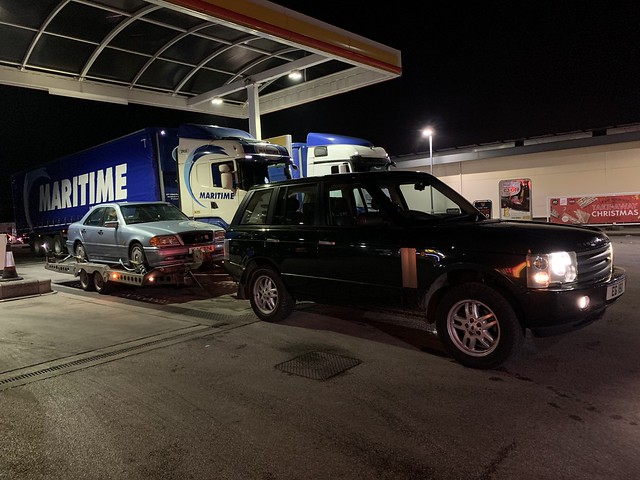 Untitled
by
Jack O'Brien
, on Flickr
Remember what a Range Rover was for at launch? It was a working vehicle that you could also use to take your wife out for dinner in. That's what a G Wagen is too.  All the comparisons with Defender and Land Cruiser are to my mind a slight nonsense, Grenadier doesn't seem to have that personality. Sure, it seems to be brilliant off road - I've been out in it twice and while I was amazed at the capability, what really impressed me was the smoothness of the powertrain and the damping of the suspension on rough tracks and over large ruts. I think it will actually be a very similar vehicle to an L322 to drive on the road, which will suit me down to the ground.